This is Page 5 of 5 pages offering choice original vernacular photos for sale. These images capture an honest glimpse of life as it appeared to the untrained eyes of amateur shutterbugs during the past 100+ years. The appeal is instant and comfortable all at once. A wide cross section of images from the 19th and 20th Century can be found here, and it's a very enticing view with elements of family, friends, work, play, celebration, adventure and good old fashioned fun!

The words "rotenberg collection" do not appear on the actual photos. Sizes are approximate. Prices include shipping in the US only. Sorry, no international shipping.

If you've been here before, please be sure to refresh your page to make certain you see all the newly added photos.

Please contact mark@rotenbergcollection.com if you have any questions.
---
---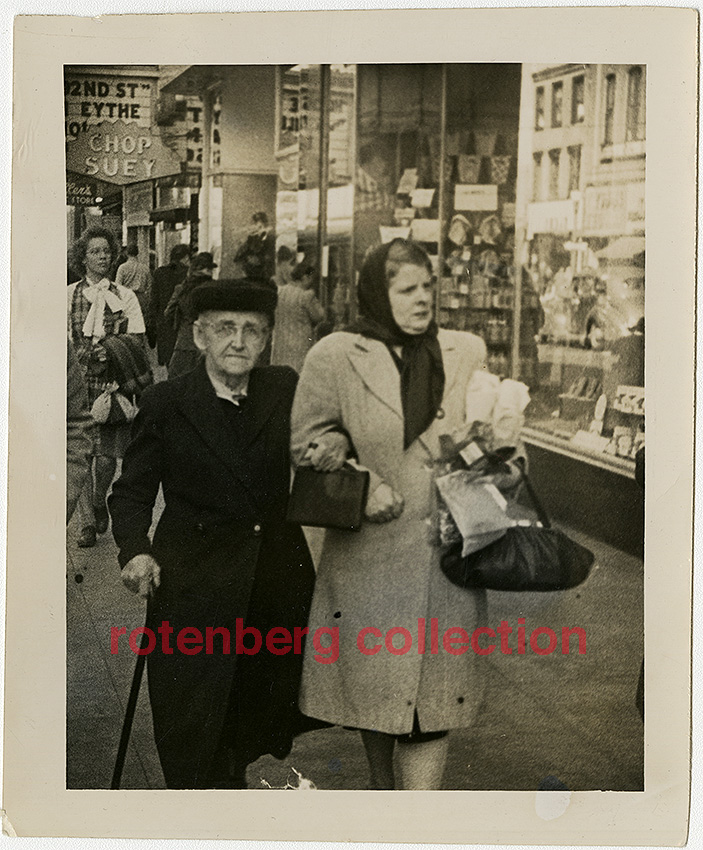 The House On 92nd Street - 3.5" x 4" - 1945 - EX - $35
---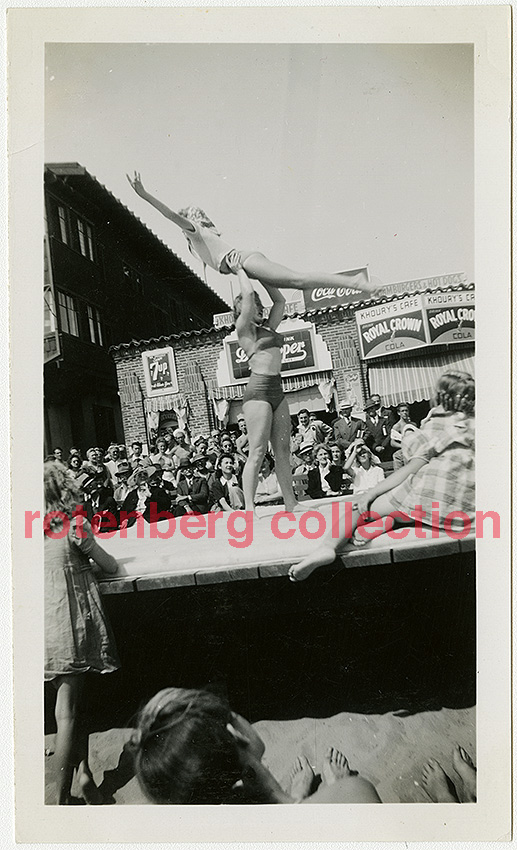 Strong Woman - 2.5" x 3.5" - 1942 - EX - $40 -
SOLD
---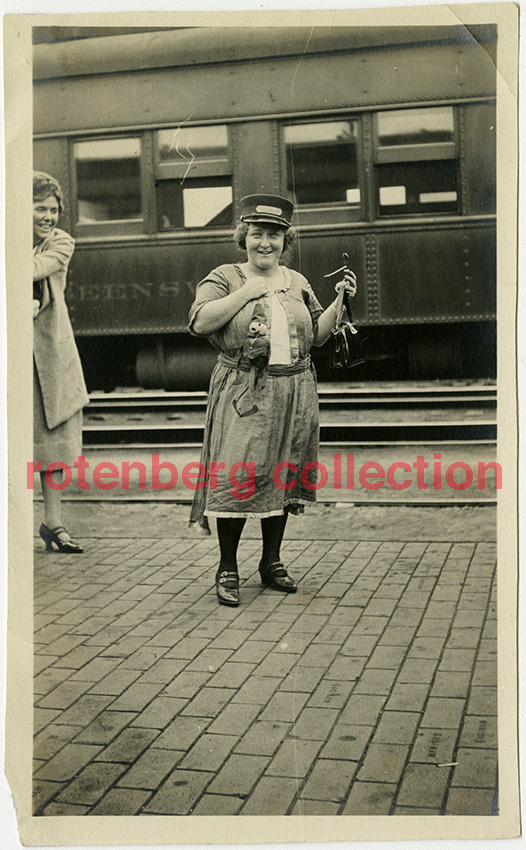 Conductor Lady - 3.375" x 5.5" - Circa 1925 - EX w/crease to upper right corner, as shown, slightest
paper residue on back - $45
---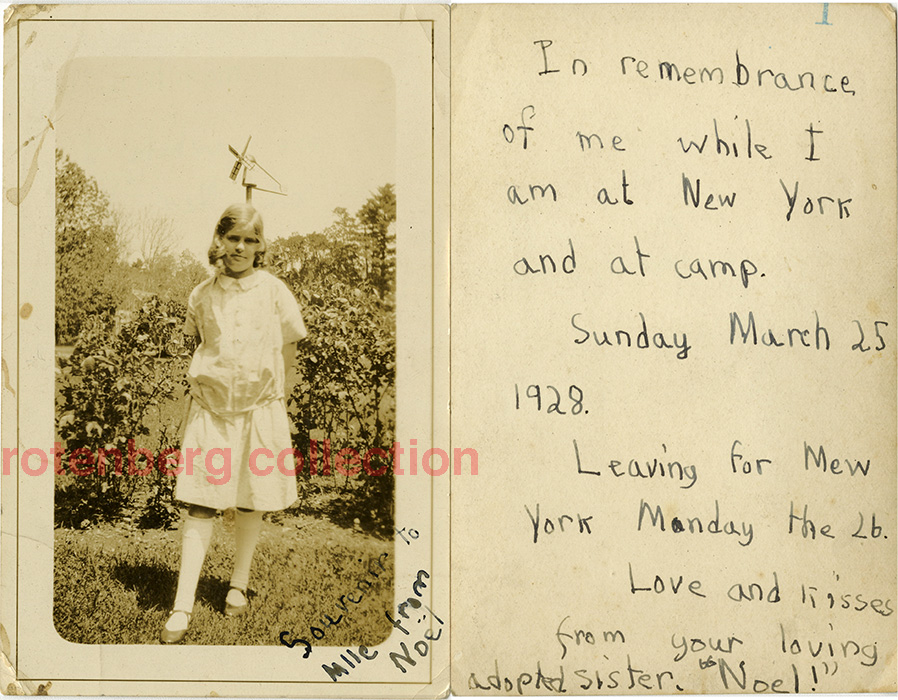 Whirligig In Head Adopted Sister Souvenir - 3.25" x 5" - 1928 - G w/slight creases, soil as shown - $50
---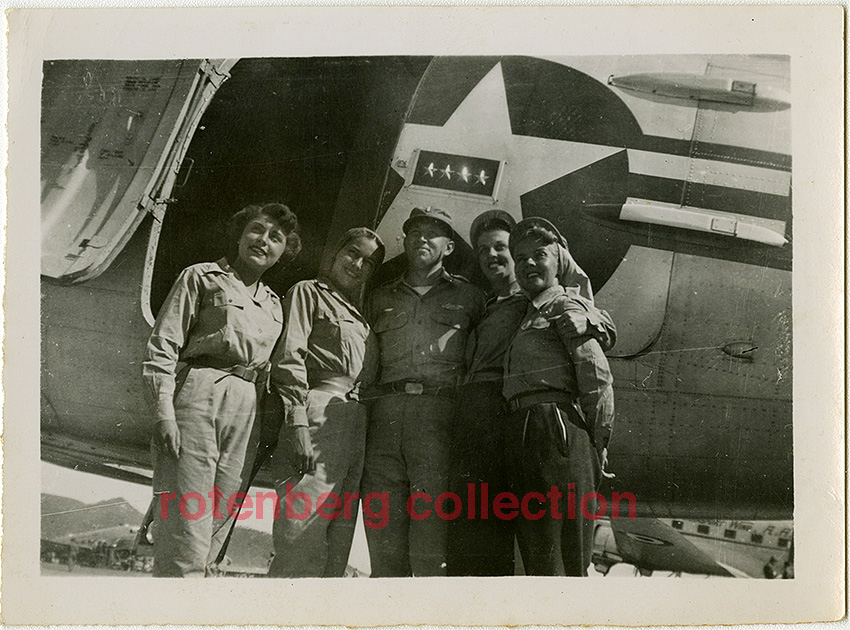 WWII Air WACS - 3.5" x 2.5" - Circa 1942 - VG - $25
---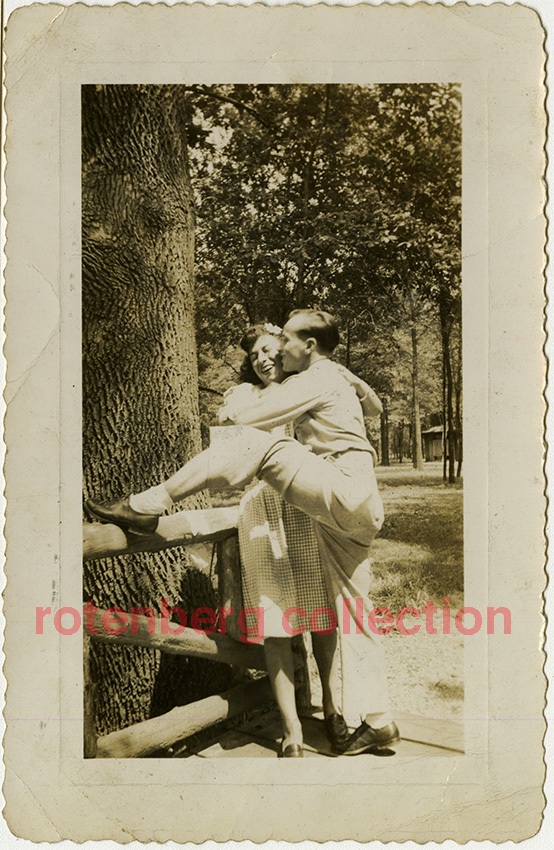 He's Got A Leg Up On Her - 3.5" x 2.5" - 1940s - G light creasing - $20
---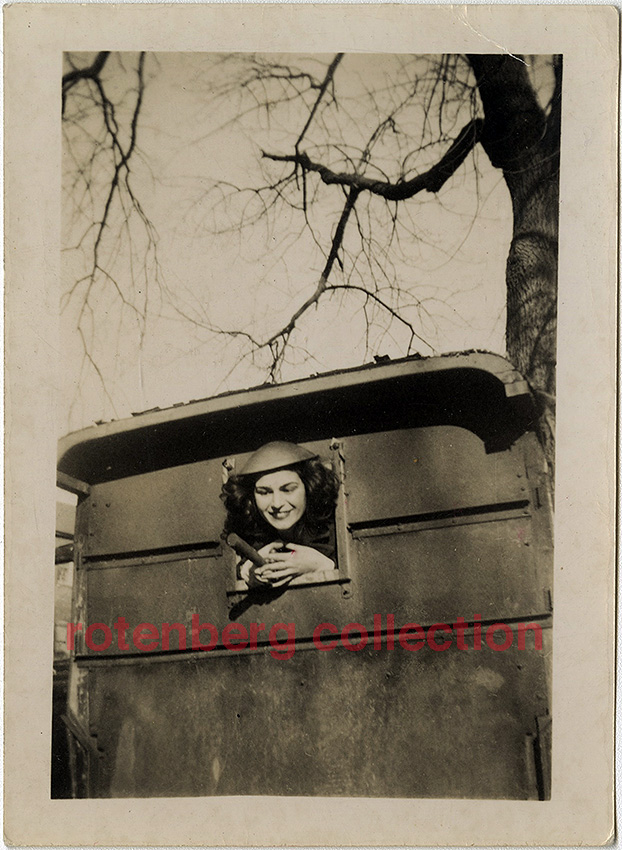 WWII Pretty Gal In Bunker - 3.5" x 2.5" - 1940s - EX - $25 -
SOLD
---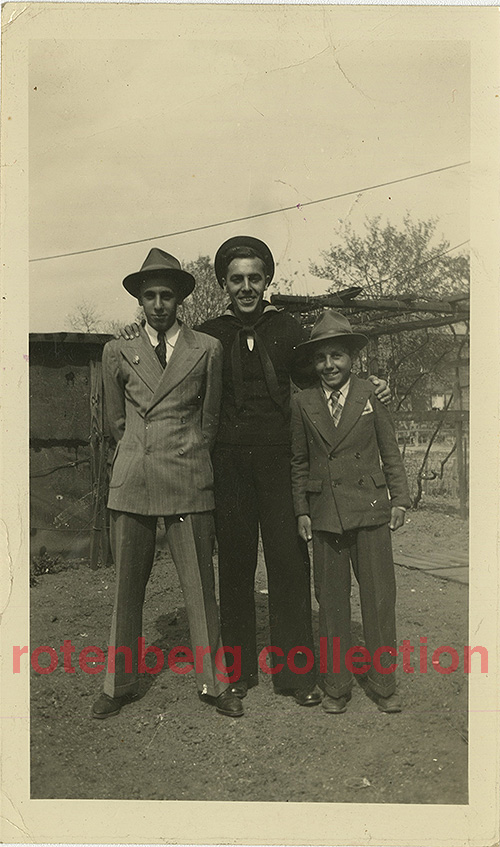 WWII Sailor and 2 Snappy Guys - 2.75" x 4.5" - 1940s - VG light crease - $25
---

WWII Army Hat Trick - 3" x 4" - 1940s - EX/VG light impression from postmark - $35
---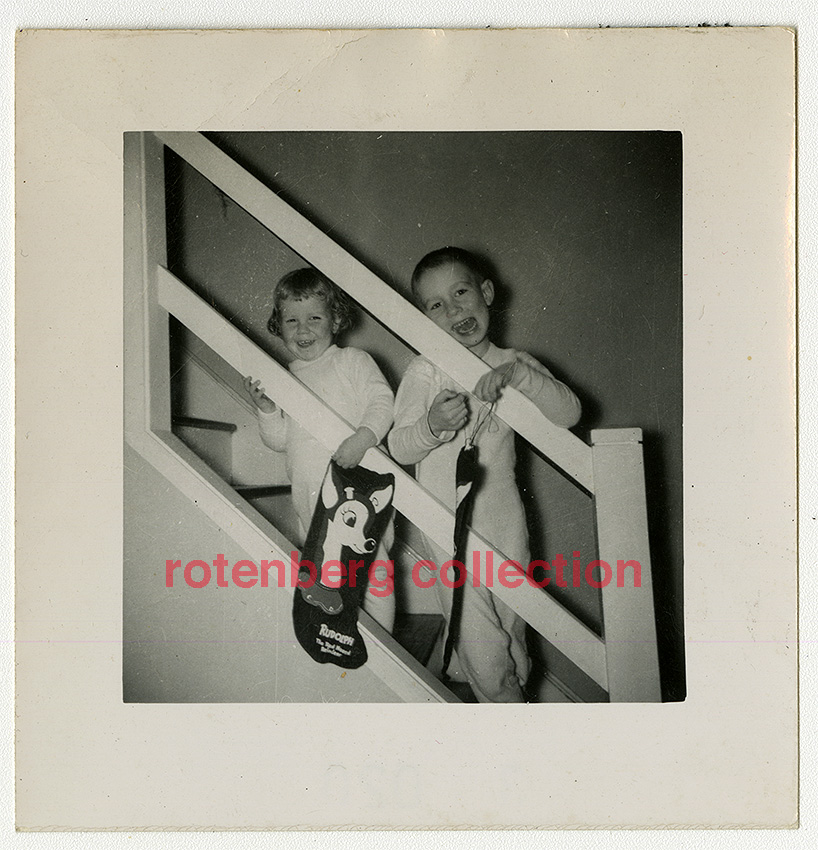 Xmas Crazed Kids - 3" square - 1953 - EX, light center crease - $25

---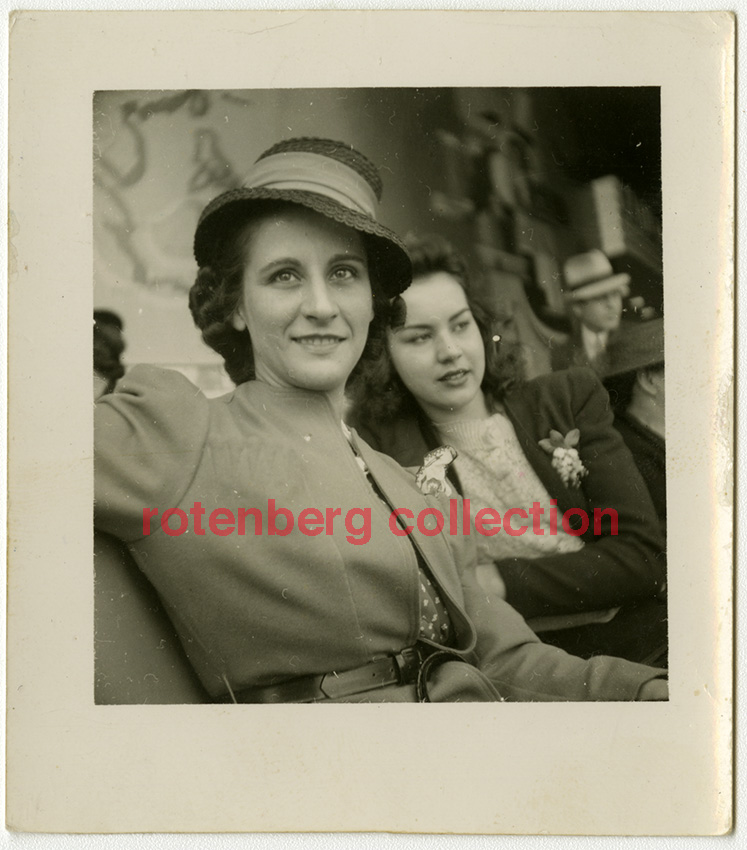 Smart Looking Women - 2.5" x 3" - Circa 1940 - EX - $35
SOLD

---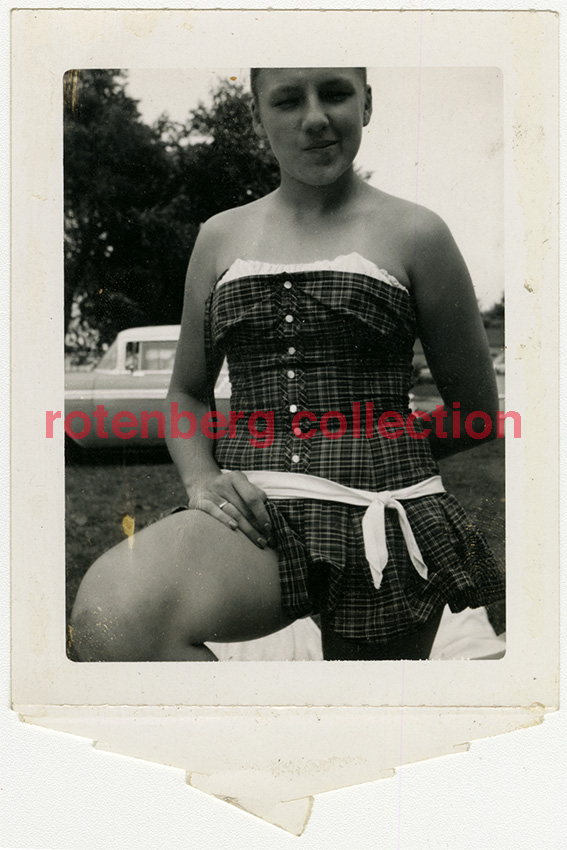 Smirking Swimsuit Gal Polaroid Photo - 2.5" x 4" from tip to top - Circa 1960 - EX/VG - $25
SOLD
---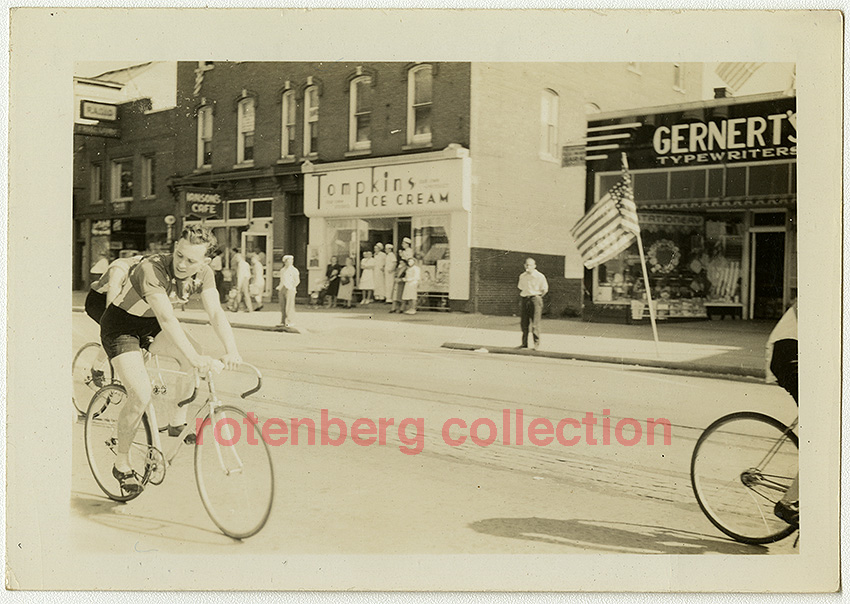 Champion Bicyclist Furman Kugler(identifed on reverse, was killed in Okinawa during WWII at the age of 24)from Somerville, NJ - 2.5" x 3.75" - Circa 1940 - EX - $75

---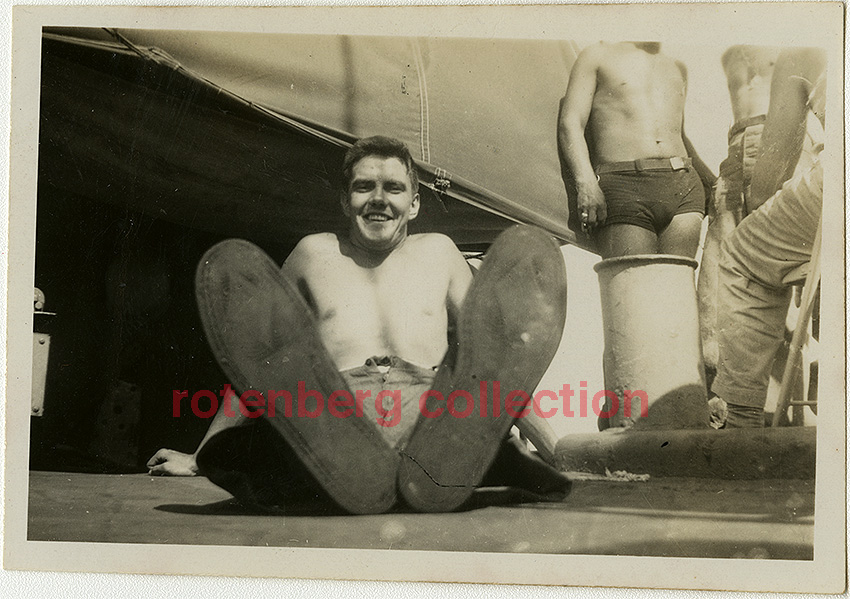 The Soles of A Sailor - 2.25" x 3.25" - Circa 1940 - EX - $45

---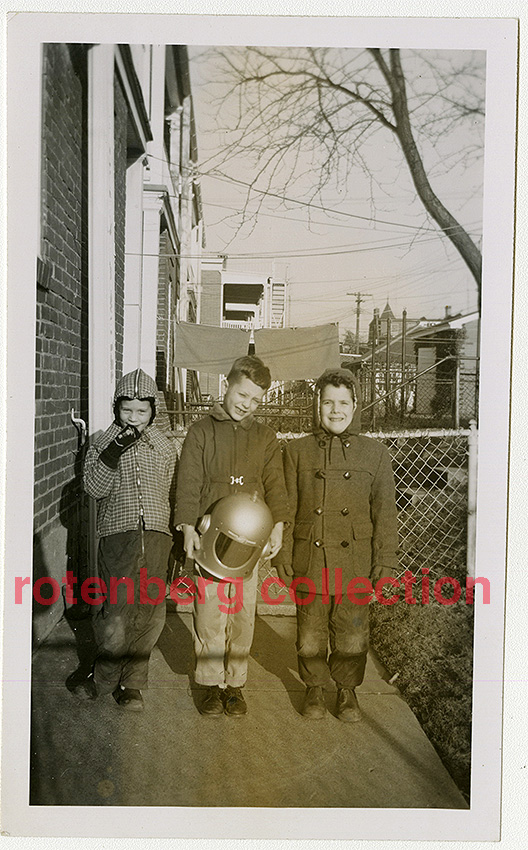 Space Cadets - 2.75" x 4.5" - 1950s - EX extremely light crease - $45
---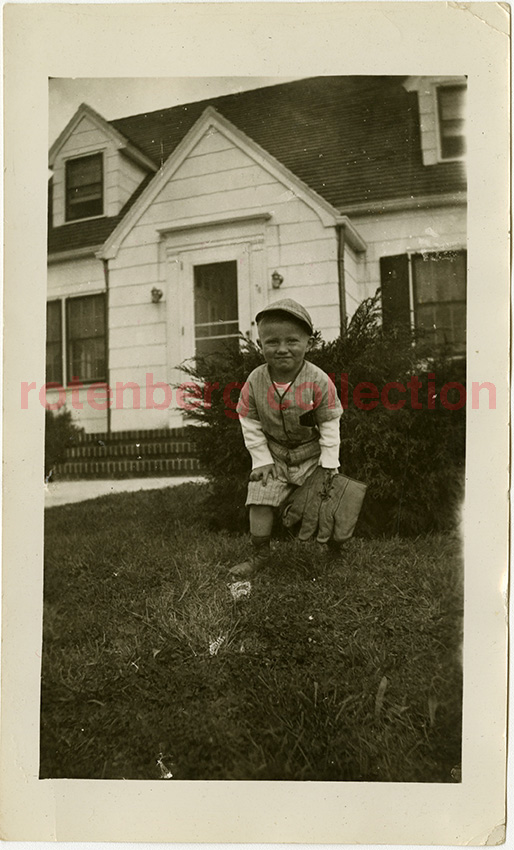 Little Slugger - 3.5" x 5.75" - 1930s - VG - $25
SOLD
---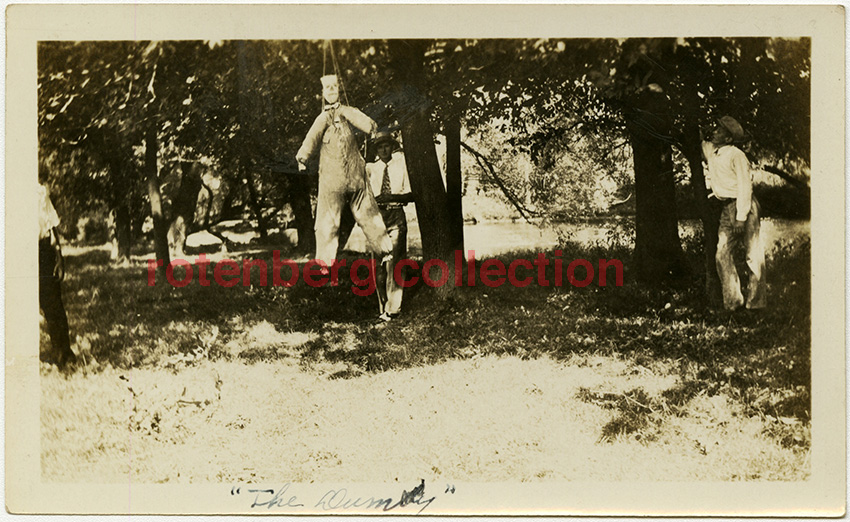 Hanging "The Dummy" - 4.5" x 2.75" - 1931 - EX - $90
---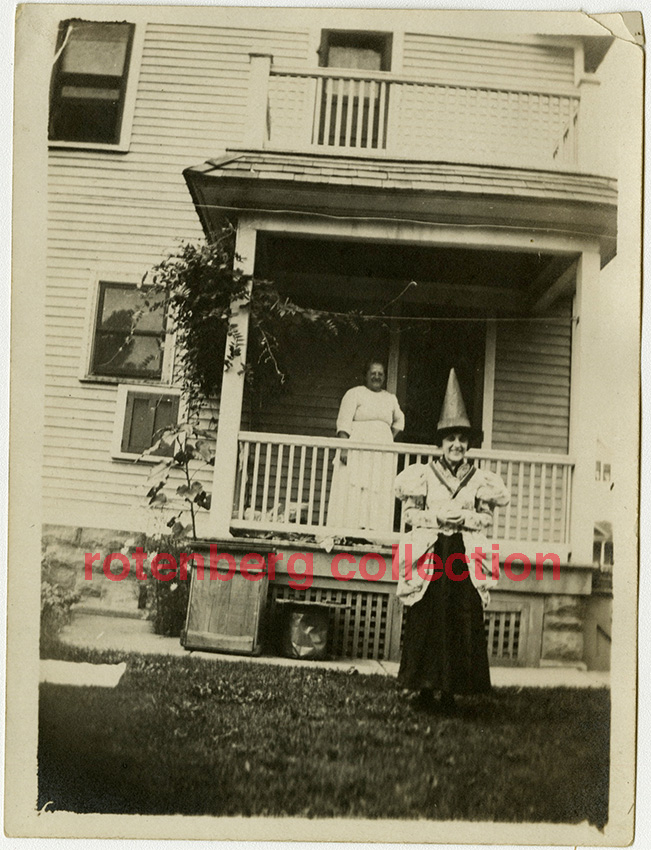 Halloween Witch - 3.25" x 4.25" - 1920s - EX torn upper right corner on border - $45
---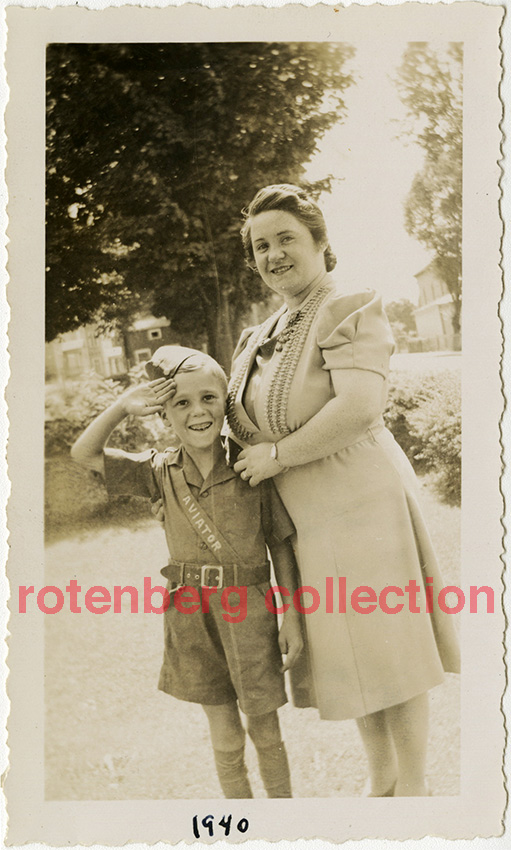 WWII Little Aviator Saluting - 2.5" x 4.25" - 1940 - VG/EX - $50
SOLD
---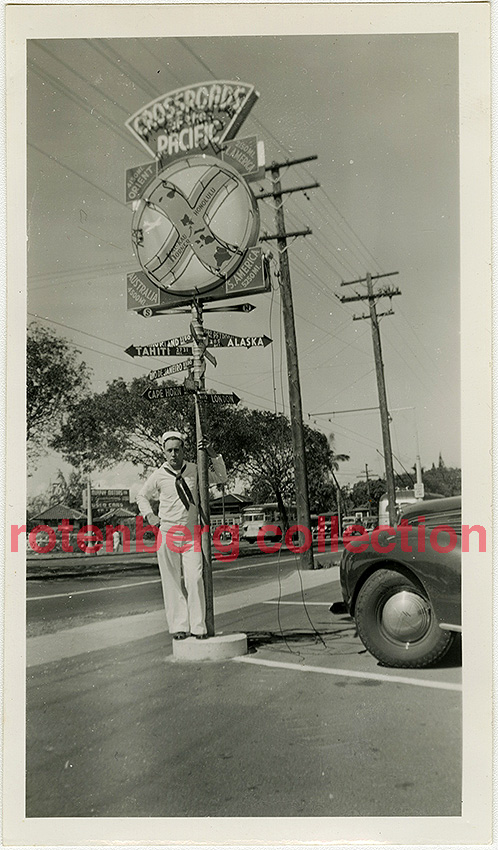 WWII US Sailor At Crossroads Of The Pacific - 2.75" x 4.5" - 1940s - VG/EX - $60
---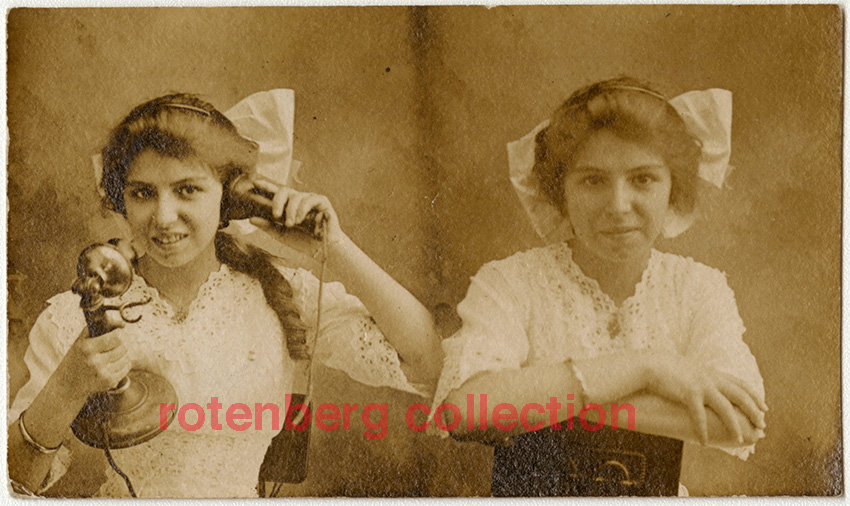 Pretty Girl x 2 - 2.75" x 1.5" - 1910s - VG light album residue on reverse - $20
---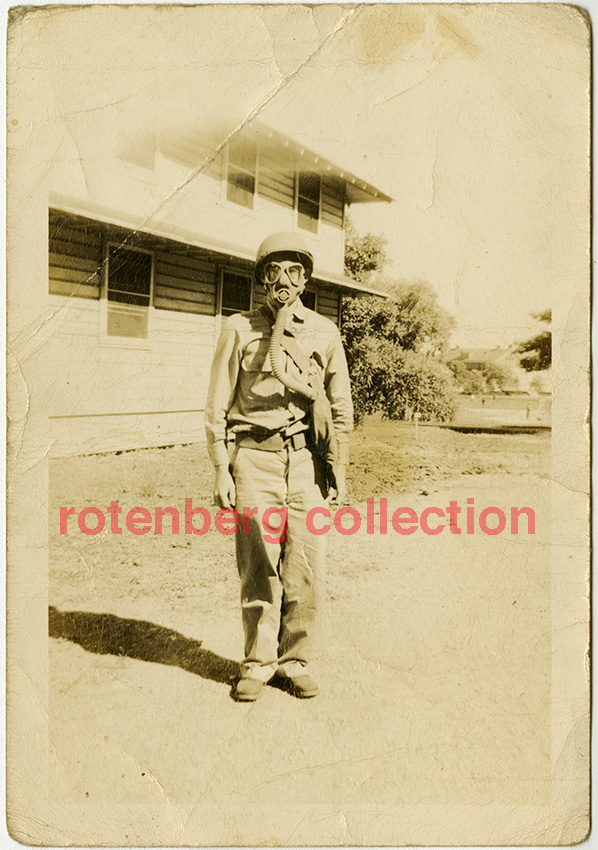 Gas Mask Man #2 - 3.5" x 5" - 1940s - G wrinkles, creases - $30
---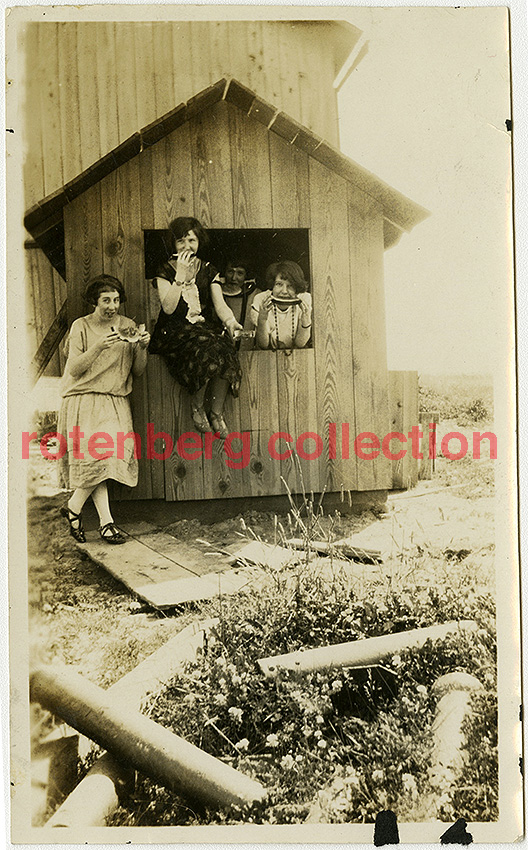 Watermelon Girls - 2.75" x 4.5" - 1920s - EX slightest wear - $40
---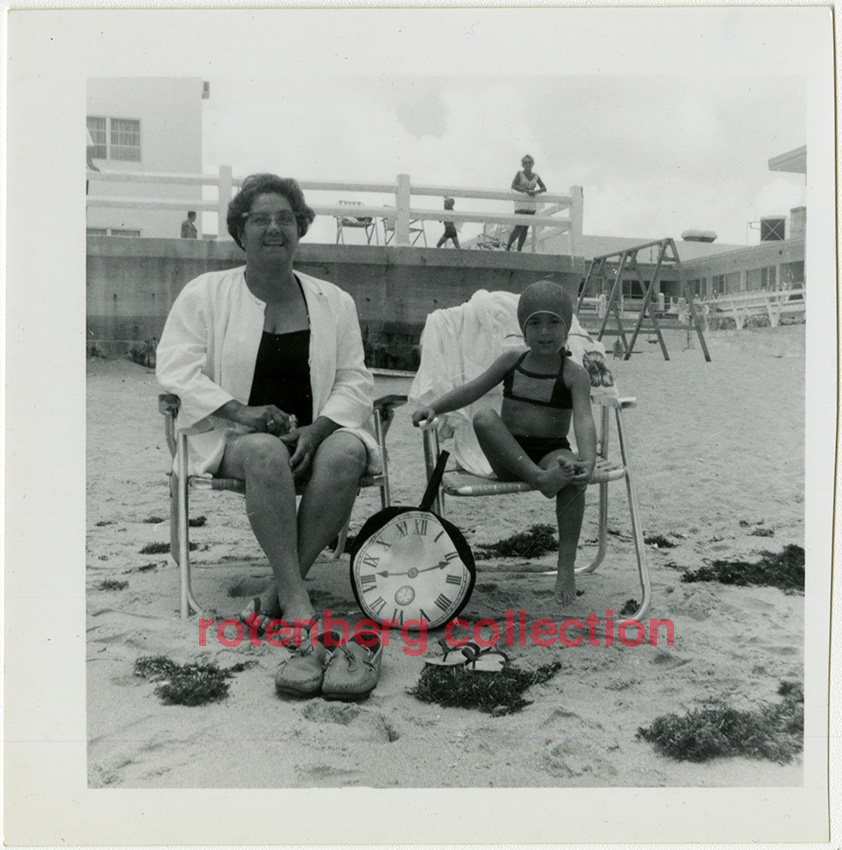 It's Always 8:12 At The Beach - 3.5" x 3.5" square - Circa 1960 - VG - $20
SOLD
---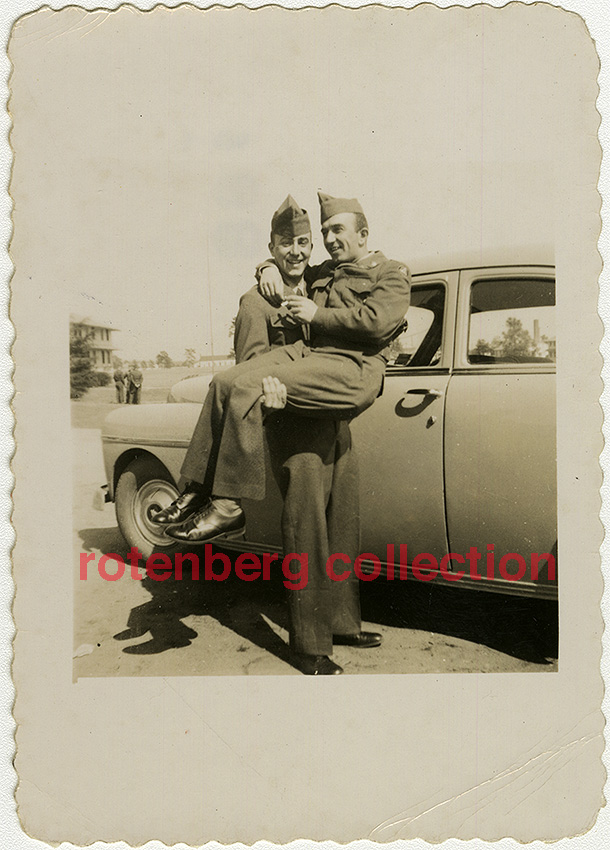 Soldiers in Love? WWII Buddies - 2.5" x 3.5" - Circa 1941 - VG light crease lower right border only - $35
---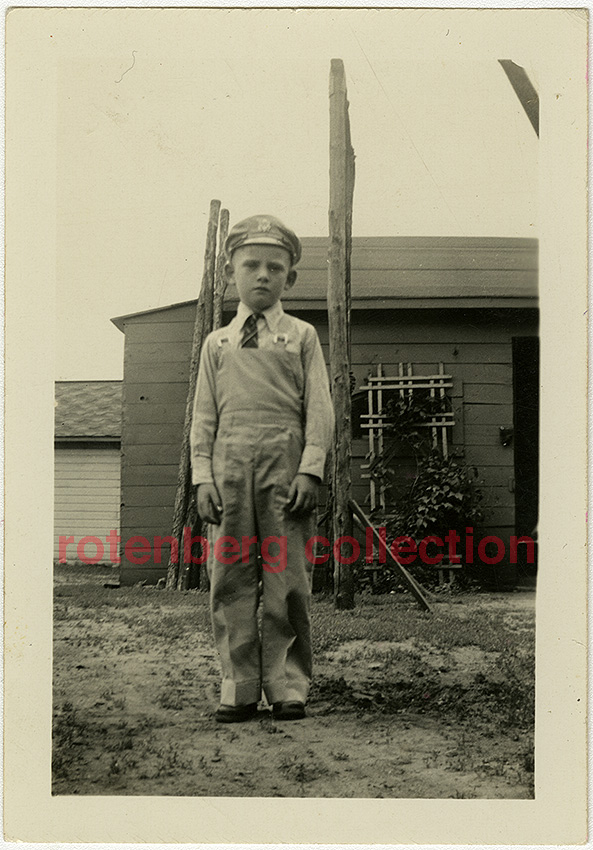 Little Officer (Wallace 6 Yrs. written on reverse) - 2.5" x 3.5" - Circa 1935 - EX - $20
---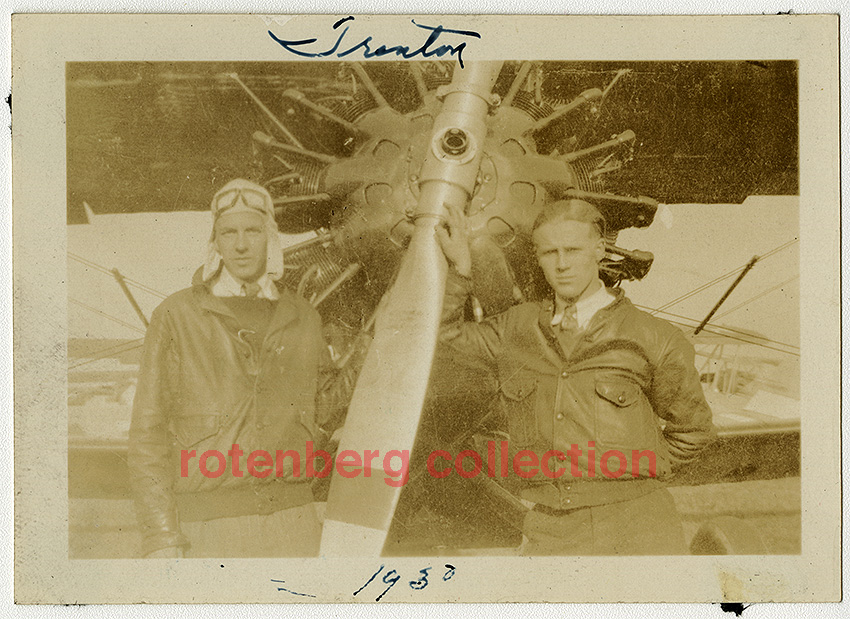 Pilots in Trenton, 1930, Possibly Charles Lindbergh on left
I've posted an image of Charles Lindbergh for comparison (this close-up of Lindbergh is not for sale, it is only a web image, for comparison) - 2.5" x 3.5" - 1930 - VG very light cross through center, light album residue on reverse - $150
---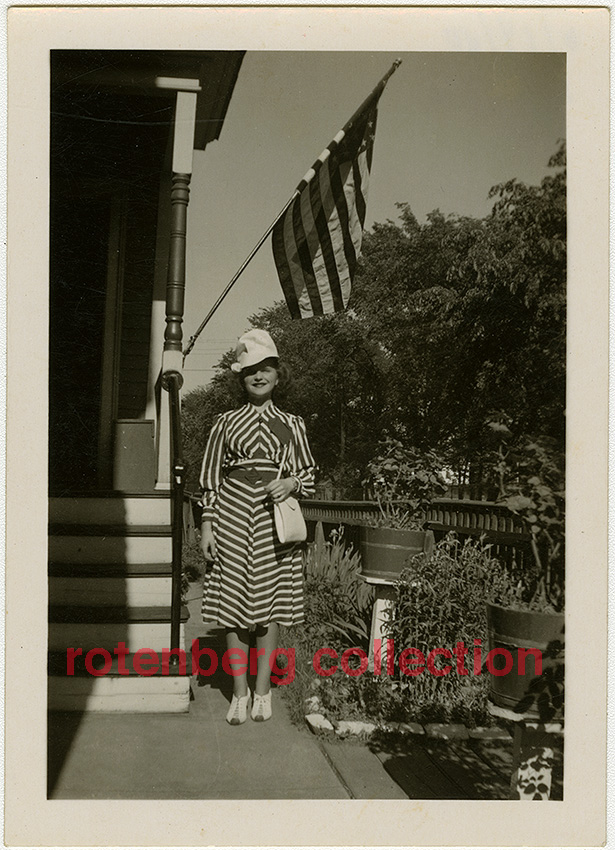 Stars and Stripes and Stripes - 2.5" x 3.5" - 1940 - EX - $50
---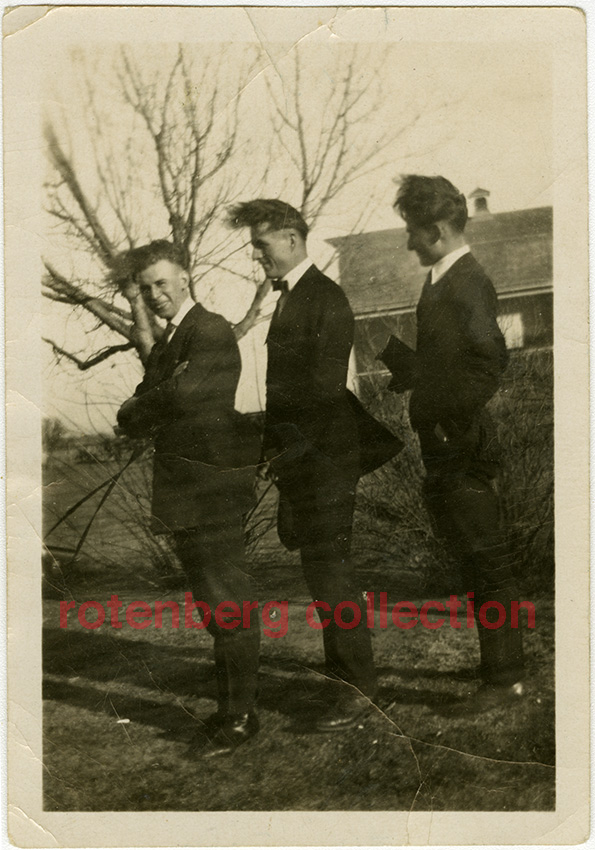 Wind Blown Trio - 2.5" x 3.5" - 1922 - G several creases - $30
---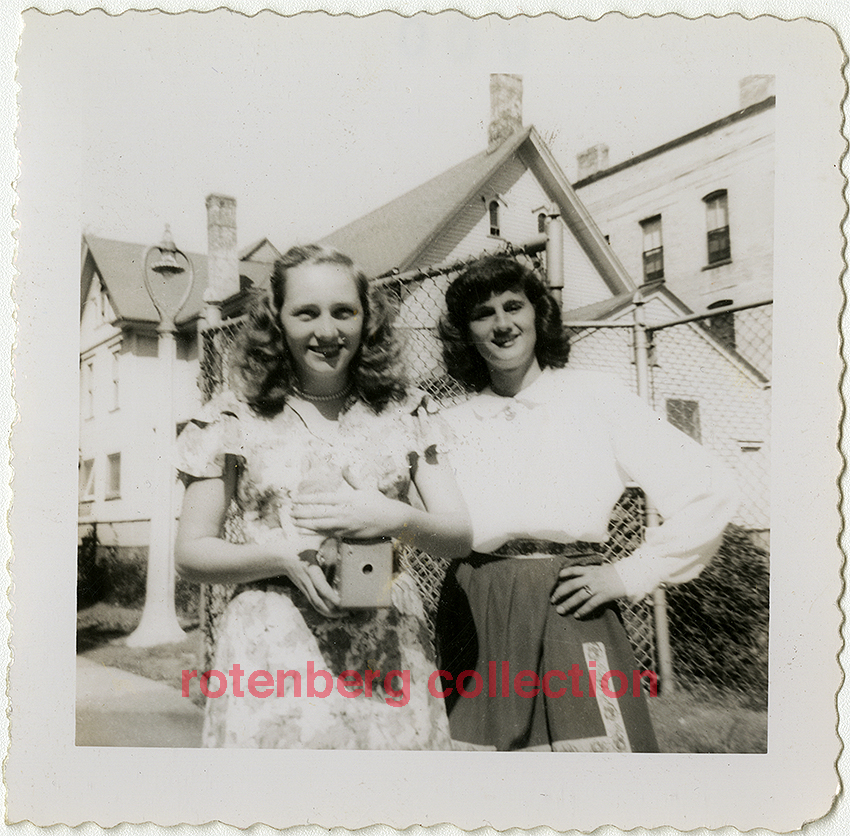 Camera Girl - 3.25" square - (on reverse - Anderson Forever Taking Pictures) 1950s - EX - $40
---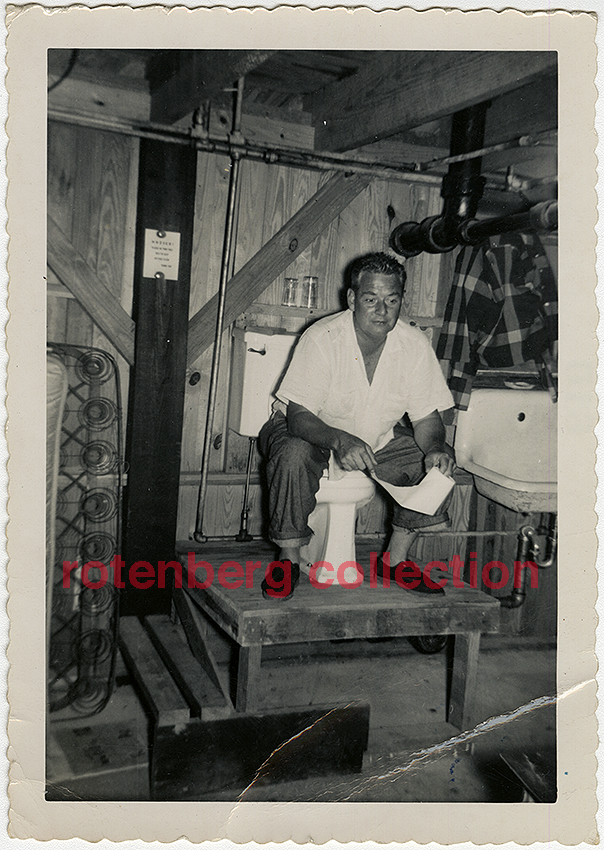 Here I Sit - 3.5" x 5" - 1953 - VG creased lower right, as shown - $50
---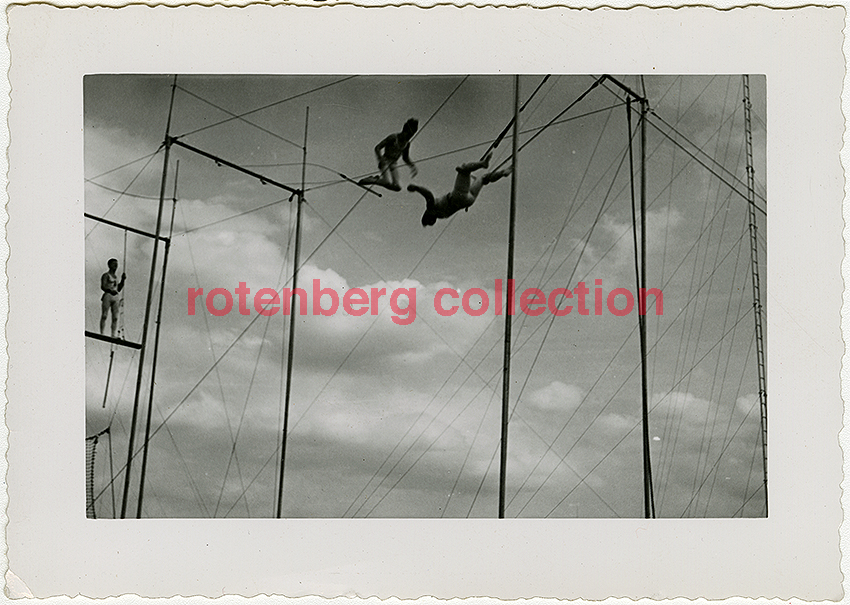 Acrobats - 4.5" x 3.25" - 1940s - EX - $55
---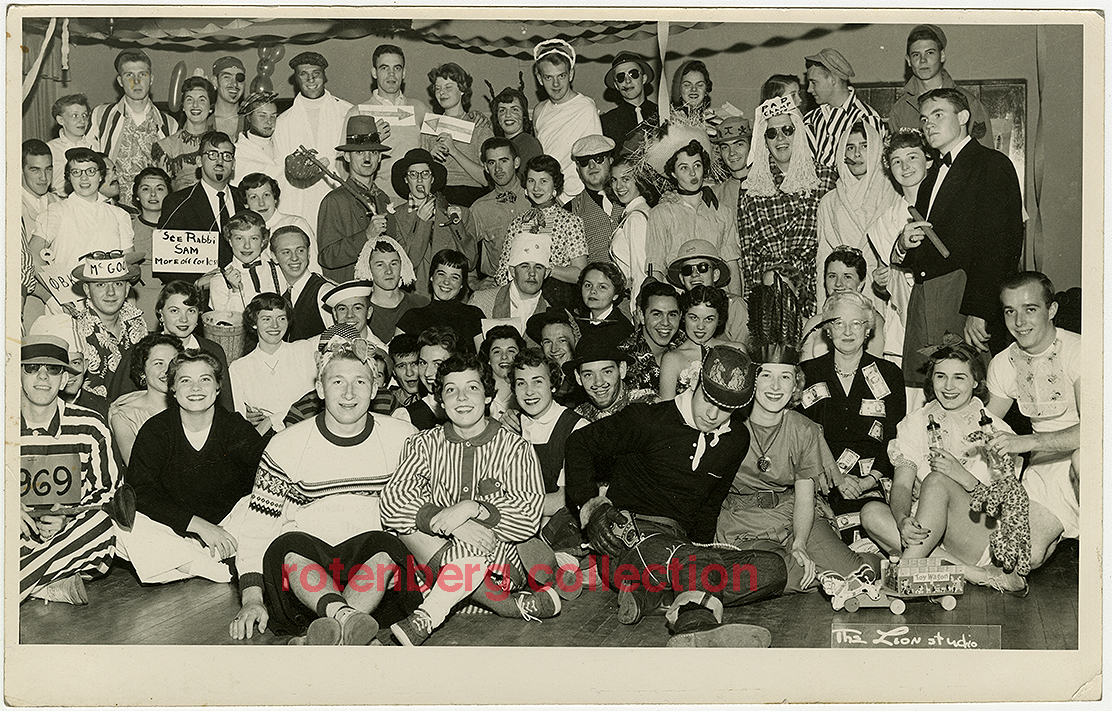 Frat Party Costumes - 11" x 7" - 1950s - EX - $60
---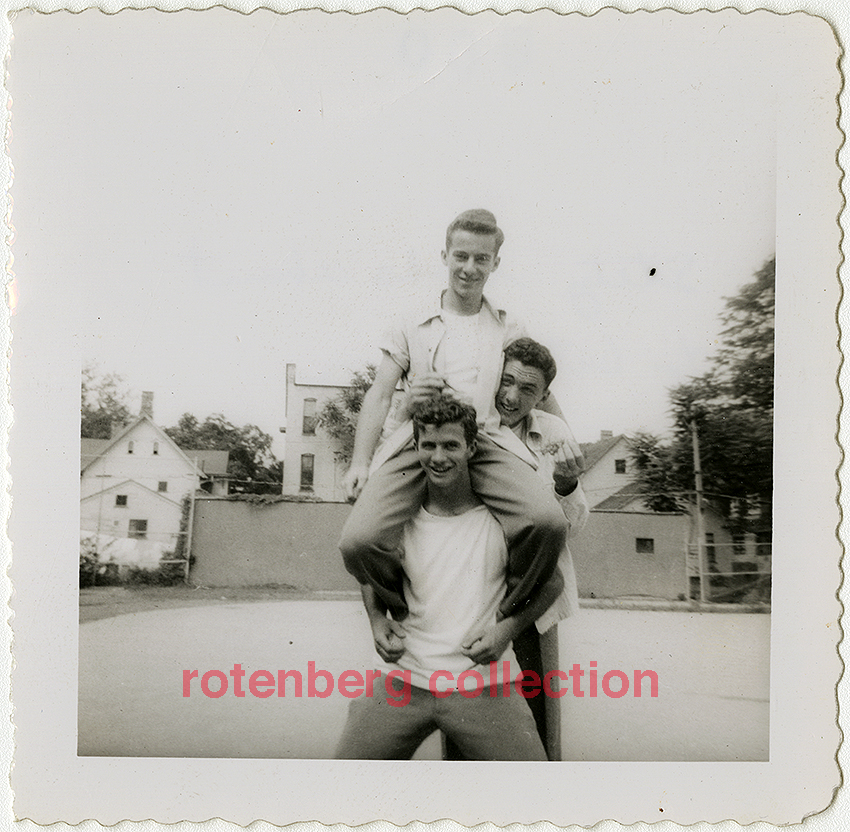 Buddies - 3.25" square - 1950s - EX, light crease top edge - $20
SOLD
---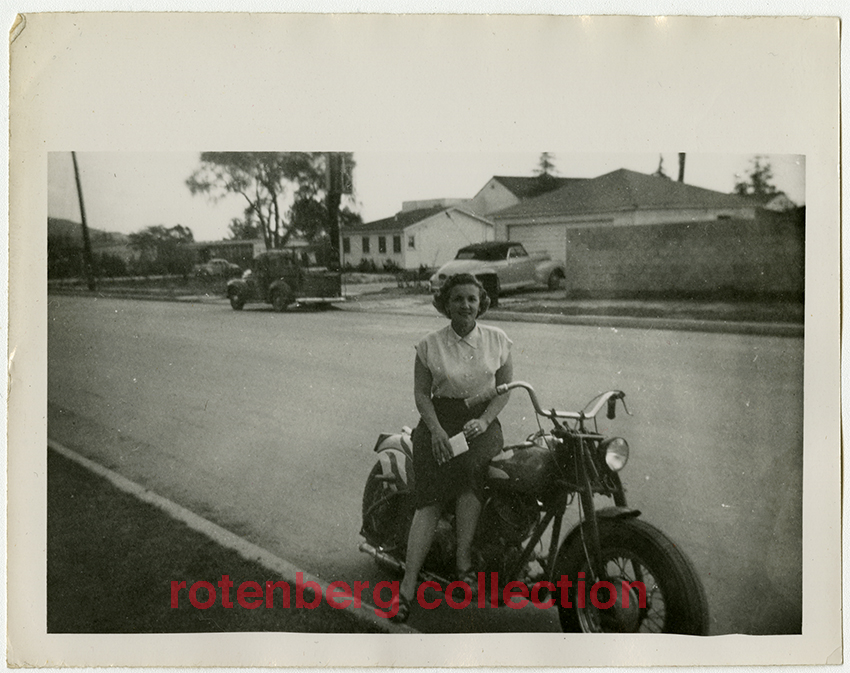 Motorcycle Mama - 4" x 5" - Late 1940s - EX - $20
---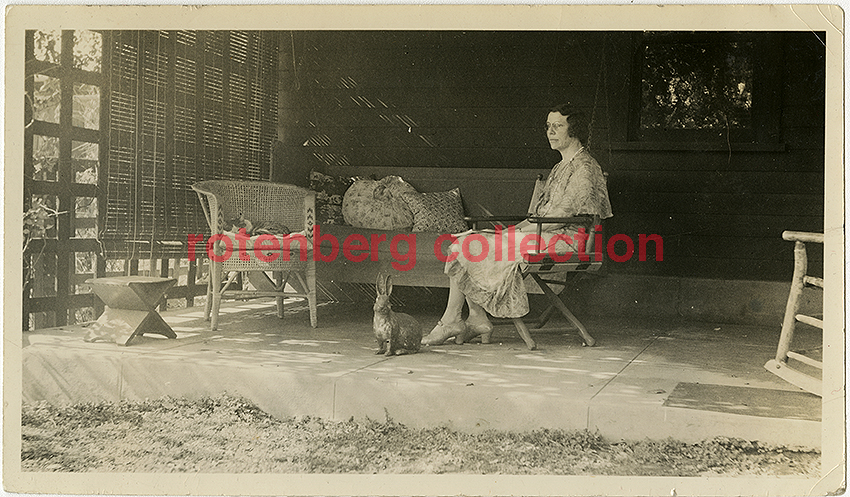 Surreal Lady And Rabbit - 11" x 7" - 1930s - EX, very slight surface flaws - $70
---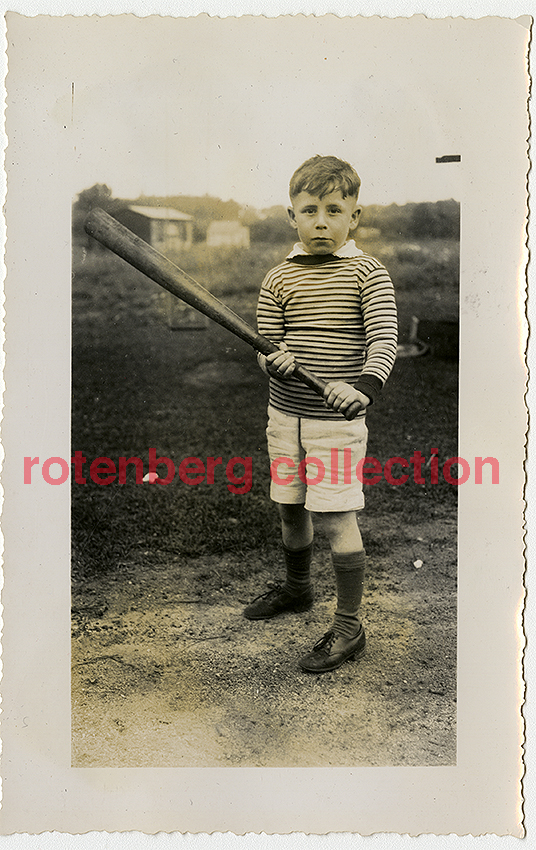 Batter Up! - 3.75" x 5.75" - 1930s - EX, slight paper on reverse - $40
---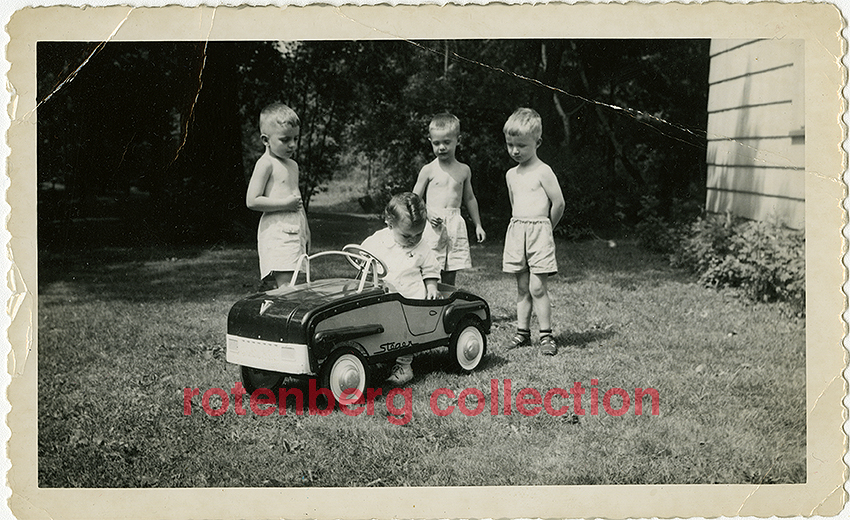 Checking Out The New Car On The Block - 5.75" x 3.5" - Early 1950s - G, several creases, still a very charming image - $30
---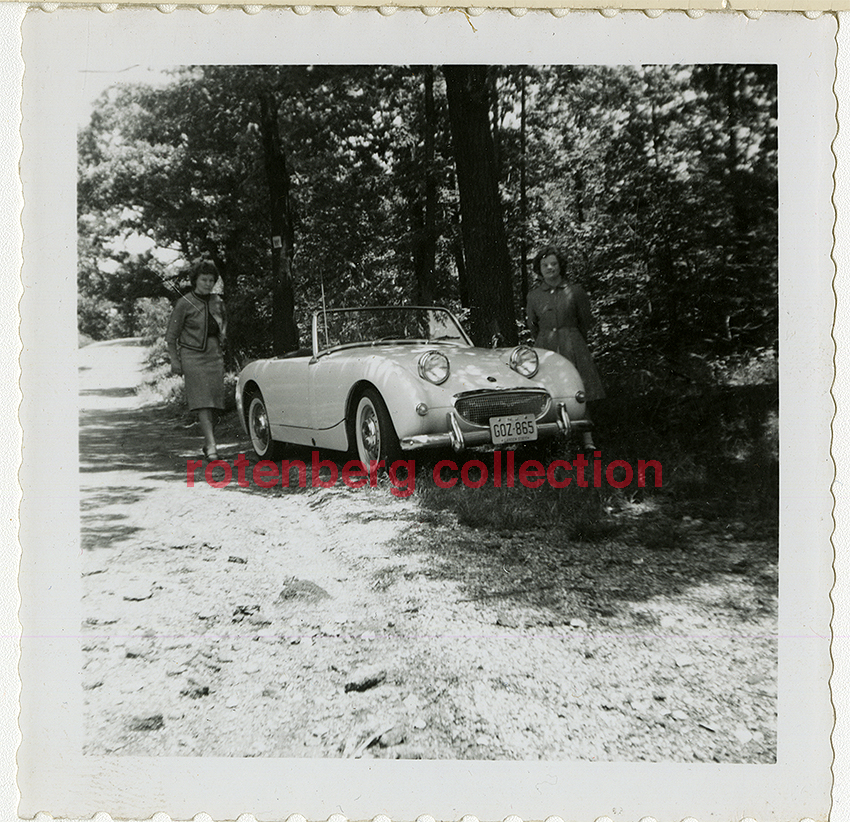 Bug Eye Sprite - 3.5" square - 1950s - EX - $25
---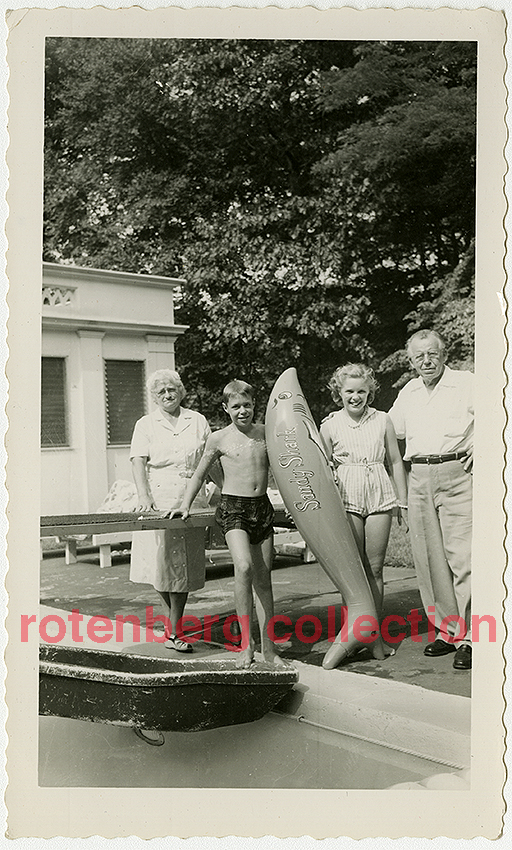 Land Shark!! - 3.5" x 6" - Early 1960s - VG, slight processing lines - $20
---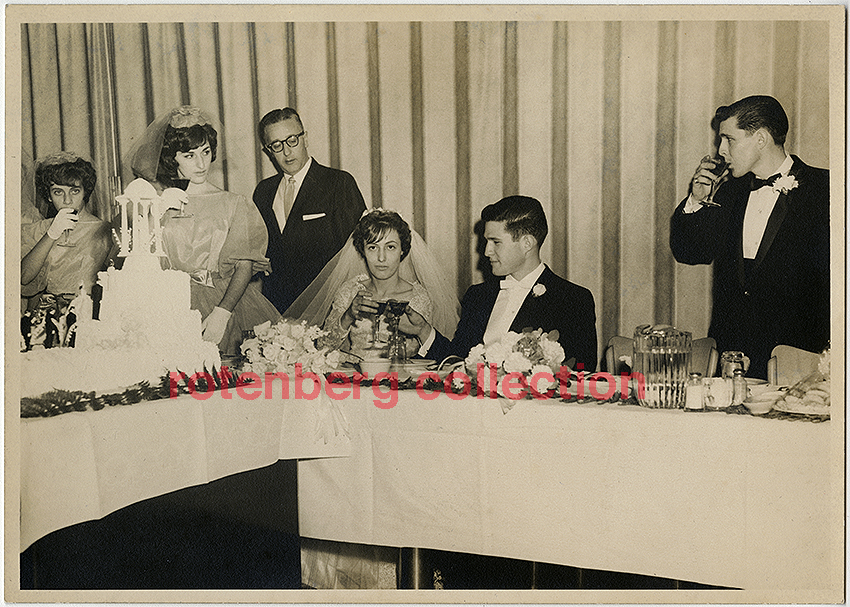 The Eyes Have It or If Looks Could Kill - 7" x 5" - 1950s - EX - $40
---
---